compression chiller banner
Water Cooling Chiller Plant Manufacturer
Water Cooling Chiller Plant Manufacturer-Geson Chiller
The use of a water cooling plant is at the heart of a process known as district cooling. It is considered as an important utility and is an important part of district energy systems. It is integrated into numerous urban developments, as well as for commercial and industrial uses.
The installation of a water cooling plant is suitable for large-scale and high-density developments. It is commonly used in apartment buildings, residential towers, commercial buildings, and industrial or manufacturing plants.
With a cooling plant, you can develop a centralized chiller system that supplies a consistent flow of cooled air into rooms or spaces within the grid. This helps to control the temperature and to facilitate processes that require cooling.
All Types of Industrial Water Chiller Products
Chiller For Plastic Industrial
Beer And Wine Fermentation Chiller
Chemical Processing Chiller
Computer Data Center Chiller
Food And Dairy Chiller
Hotel HVAC Chiller
MRI And Laser Chiller
Pharmaceutical-Formulation-chiller
Swimming-Pool-chiller
Advantages of Geson Chiller
We want to be your expert chiller manufacturer in China
 Geson Chiller offers more than 15 years of experience in the chiller manufacturing industry. We can supply you with chiller solution for every need – big or small.
In those years of experience, we have worked with a wide range of companies needing different chiller solutions for every application. We know how to calculate the cooling load requirement and the appropriate chiller size to meet your requirements. If you have any questions about choosing the right system for the job, we can recommend the best solution.
The years of experience in the industry are a testament to the quality and reliability of our chillers. We have worked with numerous businesses and they depend on us to provide them with the best chiller solutions for their operation. It speaks to our longevity as a business and we hope to provide the same quality service to you and your business.
Geson Chiller is your one-stop solution for all of your chiller needs. We have a wide range of products to choose from such as water cooled chiller, air cooled chiller, screw chiller, scroll chiller, HVAC chiller, industrial water chiller, process chiller, injection molding chiller, and heat pumps.
You do not need to look elsewhere because everything you need to build an efficient chiller system is right here. Our range of products ensures that we can cater to any industry and for any cooling need. We can provide you with a complete package that is ready for installation on your site. We can also customize the design of the chiller unit to match your unique specifications.
We can also provide additional parts and services if you wish to expand your chiller unit capacity, or if you want to make modifications. Whatever it is you need, you can reach out to us for your concerns and we can help you out.
Geson Chiller manufactures all types of chiller systems – from standalone units to portable ones. We also have central chillers for large-scale use or high-rise buildings. We can even provide chiller systems for industrial processes or residential and office use.
We specialize in industrial and commercial chillers. Therefore, we can provide every type of chiller that you can imagine. We have air or water cooled chiller. We also offer different types of chillers based on the type of compressors used. We work closely with you to ensure that you have all of the components you need to achieve your desired cooling effect.
We also offer chillers at different cooling capacities. We manufacture chillers with cooling capacities ranging from 3 tons to 4500 tons. Our chillers can operate at a temperature of as low as -145 degrees Celsius to 25 degrees Celsius. We offer a complete full product series to provide different solutions for different cooling requirements.
Geson Chiller offers the highest quality chillers that can meet global quality standards. It is our goal to not only provide chiller solution for your needs, but also one that is superior in quality and safe.
How do we ensure superior quality? All of our chillers go through top quality control procedures. This is how we control the quality and safety of our products when used for various applications.
We have a team composed of professional R&D engineers along with professionals with manufacturing experience. Our team members work together to design and build the highest quality chillers for your processes. This is how we ensure that the chillers we manufacture are of the highest quality standard so you can get the best results from their use.
In addition, we employ the use of the highest quality parts for the components and rely on state-of-the-art technology and equipment. This is how we can guarantee the quality of our chiller systems from start to finish of the manufacturing process.
Geson Chiller is recognized as one of the top chiller manufacturers in China and some parts of Asia. However, our chiller products are exported to various parts of the world.
Our expert team of chiller manufacturers can satisfy export-quality production to ensure that we cater to customers from all over the world. Our chillers have been exported to North and South America, Southeast Asia, Middle East, and Africa.
Our global market reach continues to expand as we continue to gain global attention with our products. We strive to continually improve on the quality of the chillers we manufacture to suit the unique specifications of each industry we serve.
It is our aim to be recognized as the top and expert chiller manufacture in the world, and not just in China.
Geson Chiller offers a wide range of chiller products to choose from. It is part of our commitment to become recognized as a one-stop solution for all your chiller needs. However, we can also customize our chiller solutions to suit your unique cooling requirements.
If, for whatever reason, our current range of chillers that we offer is unable to meet your specific requirements, feel free to reach out to us. Our team of expert engineers in chiller manufacturing can develop a unique design according to your desired cooling capacity, chiller size, and the specific type of cooling needed.
Our range of chillers can cater to a wide range of industries. The wide application of our chillers include commercial facilities, chemical industry, plastic injection, pharmaceutical, ice rink projects, computer server room, food and beverage processing, cold storage rooms, die casting, printing, laboratory equipment room, and more.
If you belong to any of these industries (or not), we can cater to your specific chiller needs. There is no build to big or small for us at Geson Chiller.
Your Top Quality Chillers Manufacturer In China
Top Brand Components  
Ensure Your Top Quality Chiller
Water Cooling Chiller Plant Manufacturer-Geson Chiller
Figure  water cooling chiller plant
What Is A Water Cooling Plant?
A water cooling plant is part of the main units that make up an air conditioning system. It is responsible for generating cooled air that will lower the temperature of a given space or building.  It is commonly used in applications or processes where cooling is needed.
There are several components that make up a water cooling plant and each of these components play a significant role in generating the cooling process. The refrigerant goes through each component to represent the different phases of the cooling process.
Water Chiller
How Do You Select A Water Cooling Plant?
The process of selecting a water cooling plant is based on a number of factors. The primary factor to consider is the required cooling capacity for the intended purpose or application.
It is also important to consider the type of refrigerant and the cooling medium when picking the most ideal cooling plant.
Figure 1 Air Cooled Condenser Power Plant
What Are The Types Of Cooling Plant?
There are two major groups of Water Cooled Chiller Plant with which you can choose from. The first one is the direct expansion unit. This type of cooling plant is located close to the air handling unit. There is a cooling coil within the air handling unit that functions as the evaporator of the plant.
The chilled water unit is the second type of water cooling plant. air cooled condenser power plant, This is recommended for applications wherein the air handling unit is located at a distance from the cooling plant. It is also recommended if there are several air handling units in operation. The chilled water mixed with glycol is the typical cooling medium employed for this purpose.
Chilled Water Plant
How Does Compressor Work In A Water Chiller System?
The compressor is one of the main components found in a cooling plant. It is a mechanical device that is designed to increase the pressure of the refrigerant by compressing it (or reducing the volume of the refrigerant).
There are four types of compressors commonly used in Water Cooled Chiller Plant: reciprocating, scroll, screw, and centrifugal compressors. The type of compressor to be used will depend on the need and capacity. The vacuum and scroll compressors are recommended for low compressor capacity. On the other hand, the centrifugal and screw compressors are suited for high compressor capacity.
Figure 1 Water Cooling Chiller Plant
How Does A Condenser Work In A Water Cooling Plant?
A condenser serves as a heat exchanger when used in a water cooling plant. It is responsible for extracting heat from the refrigerant after it has passed through the compressor. It is also in this phase when the vaporized refrigerant goes back to the liquid state.
The condensers that are used in Modular Chiller Plant.
Can be categorized as one of two groups: air cooled and water cooled water chiller system. The size of the condenser will be determined by the available cooling medium (such as air or water).
Chilled Water System Diagram
How Does The Expansion Valve Work In A Water Cooling Plant?
The expansion valve functions by removing pressure from the refrigerant that is in liquid state. This process enables the expansion of the refrigerant before it is fed into the evaporator. When the liquid refrigerant passes through the expansion valve, it is warm. However, it should be cold by the time it leaves the expansion valve.
The expansion valve in a water chiller system is responsible for controlling the amount of refrigerant that is passed onto the evaporator. It can be either electronic or thermostatic.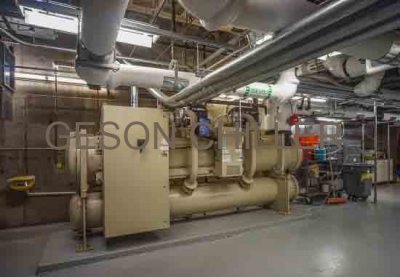 Figure 2 – Water Chilling Plant Manufacturer
How Does An Evaporator Work In A Water Cooling Plant?
The evaporator, as the name implies, is responsible for transforming liquid refrigerants into vapor states. It is one of the most important components of an HVAC system. It is also responsible for transferring the cooling medium to the surrounding space to produce the cooling effect needed.
There are three types of evaporators used in a water cooling plant: shell or tube, finned pipe, and the plate heat exchanger.
Figure 3 -Water Cooled Chiller Plant
What Are The Benefits Of the Water Chiller System?
The use of a water cooling plant is a cost-effective and highly efficient method of cooling a large space or building. It is recommended for large-scale applications because it has the ability to deliver a longer life cycle and more efficient cooling.
As long as the capacities of the cooling plant match that of the cooling requirements of the space, it delivers unparalleled reliability and energy efficiency. There is no wonder why it is the preferred cooling solution for commercial and industrial purposes these days.
How Do You Optimize Water Chiller System Performance?
The selection of the right cooling capacity and size of the water cooling plant is essential in maximizing productivity and efficiency. In addition to these, there are many best practices that must be implemented to reduce energy consumption and maximize cooling performance.
Raising the chilled water temperature is one of the best ways to optimize the performance of a Modular Chiller Plant. It is important to install water-side economizers, dry coolers, direct and indirect airside economizers, and the rack door heat exchanger.
When implementing a water chiller system, it is also recommended that you use a centralized cooling system. The centralized system is more efficient than an individual direct expansion system.
Water Cooled Chiller Diagram
Why Is A Water Cooling Plant Necessary?
A water cooling plant is necessary for a variety of industrial processes and applications that generate heat and electricity. The use of massive industrial equipment can generate heat.
Once it generates heat, cooling is needed.
In order to keep the equipment functioning properly and to regulate the temperature within an industrial building or space.
Needless to say, the use of a cooling plant or any chiller unit can help to maintain the temperature and to make certain processes run smoothly.
Water Chiller System
How Do You Choose The Location Of A Water Cooling Plant?
The geographic location of a water cooling plant is very important consideration when planning for installation. The location can impact the availability of water for cooling, the cooling technology options, and any other environmental factors.
The choice of location can determine the efficiency of the cooling plant and the overall cooling performance.
Figure 5 Water Cooled Chiller Plant AC
Why Choose Water Cooling?
The installation of a water cooling plant is growing in popularity in many industrial and commercial uses. This is especially popular in areas wherein there is easy access to a cooling source such as fresh bodies of water such as a lake.
The availability of a water source provides a more reliable supply of medium that can be used to generate cooling. It is, therefore, a preferred option for a chilled water plant than ambient air, which can be subject to more fluctuations.
What Are The Benefits Of A Water Cooling Plant?
The installation of a water cooling plant offers many benefits, regardless of where it is used for and its application. A central cooling plant delivers a higher efficiency rate and is chosen primarily for the energy savings that it can offer.
As a result, it makes the operation more economical for the business or industries that use them.
In terms of maintenance, a chilled water plant does not need to be cleaned or maintained as frequently as other types of chiller systems. This not only reduces maintenance costs but also makes the operation even more efficient.
Whether you are seeking an efficient cooling or one that is economical, you should definitely consider installing a chilled water plant for this purpose.
Figure 6 AC Chiller Plant
How Do You Use Water Cooling Plant For Chemical Processes?
A water cooling plant is an essential system that is valuable for the operation of chemical process plants. It is one of the most common applications of a chilled water plant because chemical processes typically generate and involve high heat as part of its production.
In particular, they rely on the use of cooling towers in order to generate enough cooling for the equipment once in operation. It is vital for the maintenance of the equipment so they do not overheat and that they function without a glitch. At the same time, a water cooling plant also facilitates in cooling the water that is integral to a number of chemical processes.
Water Cooled Chiller System
What Are Cooling Towers For?
The use of a cooling tower as part of a water cooling plant plays a vital role in its overall application. These towers act as specialized heat exchangers that reduce the water temperature before it undergoes several processes. Prior to this, water is heated in a number of processes before it enters the cooling tower.
When the water and air meet, the water is slightly evaporated to deliver the cooling action. The cooled water is continually processed through the remaining components of a water cooled chiller system. After that, heat is absorbed and released so that it can emit cooled air.
There are different types of cooling towers that are typically employed in a water cooling plant. The field-erected tower is one of those types, which is usually installed on site. It is recommended for large heat loads and is ideal for heavy industrial use (such as chemical processing plants or oil refineries).
The factory-assembled tower is another type that is typically available in modules. It is manufactured in a facility before it is installed in a processing plant (or wherever it is intended to be used as part of a water cooled chiller system). This is where the tower is assembled for use.
Figure 7 Water Cooling Plant tower
The factory-assembled cooling tower is available in a number of sizes and offer different cooling capacities. They are also made up of several structural and mechanical components.
The open-circuit wet cooling tower is the final type of cooling tower that is also commonly used for chemical plants and refineries. This is one of the most economical options available for extracting heat from the water.